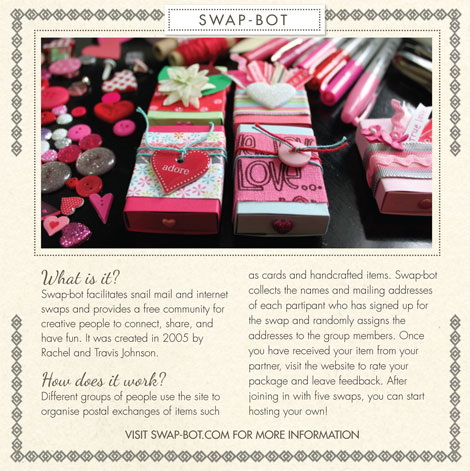 I am excited to share the news that Swap-bot is featured in the current issue of PaperCrafter Magazine! (It hits UK newsstands on March 28th.) Swap-bot is mentioned on pages 26 & 27 in Elaine Bennett's article, Going Postal. The article explains how Swap-bot works and displays my photo of February matchboxes. And, Swap-bot user Aankee is interviewed about her postal hobbies on the article sidebar. So cool! I hope the mention attracts a few new European swappers!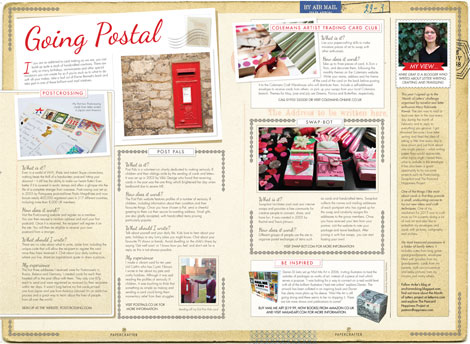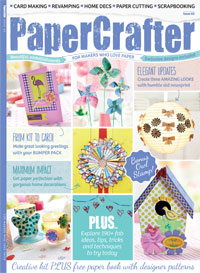 A few of the other postal mail projects and sites also mentioned in the article:
Postcrossing – for sending Postcards all over the world!
Post Pals – a charity dedicated to sending mail to sick children.
Anchor & Sing – Aankee's personal blog.
A Month of Letters – daily letter writing challenge.
The Postcard Happiness Project – a postal kindness initiative.
Mail Me Art – a mail art project and book.
Coleman's Craft Warehouse – for supplies.
————————
PaperCrafter Magazine is mostly sold in the UK, but you can follow them on Twitter, Facebook, and Pinterest. You can get an international subscription or sign up for their email newsletter.
Thank you, PaperCrafter, for including us in your postal round-up!