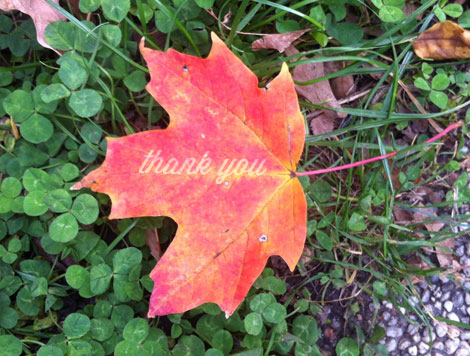 Autumn has arrived (in the Northern Hemisphere, anyway) and that means falling leaves, Halloween, and Thanksgiving are all on their way. In celebration of the upcoming Thanksgiving holiday, Swap-bot member TC is hosting an Attitude of Gratitude Swap.
I love the idea of the swap: "to get us thinking about all the things for which we should be grateful."
For the Type 2 swap, you send your one partner two items, a letter and a flat surprise. The letter must describe three things you are thankful for: a person, a place, and a thing. A simple concept, but one that can help us focus on the good things in life and our gratitude for them.
New and experienced USA participants are welcome to join the swap, but problem swappers will be removed. A filled out profile is required. Sign up before October 23rd!