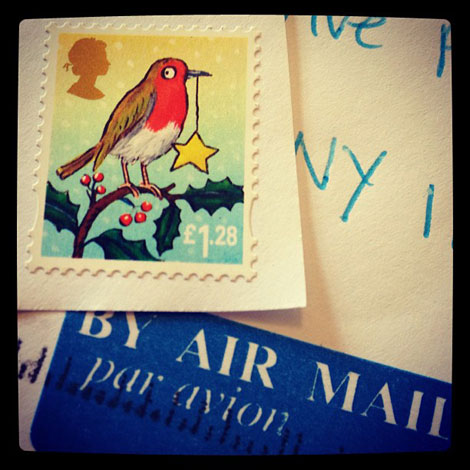 Wonderful greeting cards from the Holiday/Christmas Card Swap keep arriving in the Swap-bot mail box from all over the world! (The cute stamp above was on a card from the UK.) What a wonderful holiday gift! Thank you all so much. Sometimes it is easy to get caught up in the more difficult aspects of maintaining Swap-bot, but spreading friendship and cheer through the mail is really what it is all about. Thanks for sending some big time cheer our way!
Now for some fun links!
Happy Friday! Happy December! Happy swapping! Happy holidays!!