My goal for this blog is to share news and updates about Swap-bot, but also to provide fun and helpful crafty info! On each Tuesday I hope to share one of my swapping tips or tips and tutorials from other Swap-bot members. Today, I have an amazing assortment of sewing tutorials!
Swap-bot user, Spool , writes a wonderful blog chronicling her crafty endeavors. She generously shares the three following free tutorials:

Spap-bot user, crafty1900, sells lovely crafts on her Etsy store
and writes about her projects on her blog, Zebula Design
. She has two beautiful and detailed sewing tutorials to share: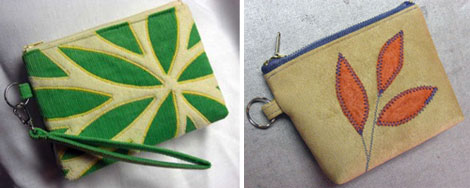 Thank you for sharing your projects, spool and crafty1900! The Swap-bot blog would love to feature additional tutorials, tips, and projects submitted by our members. Email rachel [at] swap-bot.com with your submissions.