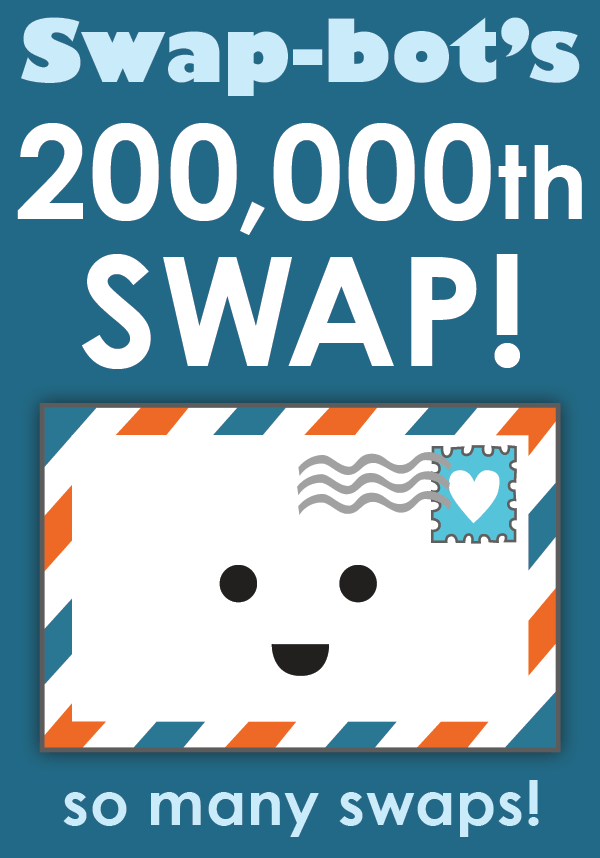 Come one, come all to Swap-bot's 200,000th swap!!
Wow. Can you believe so many swaps have been hosted on the 'bot?! Swap-bot has been running for nearly 10 years, but the number still blows me away. (It feels like just yesterday that I hosted the 100,000th swap.)
In honor of our very first swap, the 200,000th Swap is an easy, international, Type 2 postcard swap. Nearly everyone — new and experienced users alike — are welcome to join this fun and inclusive snail mail exchange. That being said, there is a 4.8 rating requirement and I will remove questionable participants with any recent 1s or problematic behavior.
For the swap, you simply send one postcard to each of your two partners. The postcards are sender's choice, and can be store bought or handmade. They can be in a Swap-bot theme (and I would LOVE to see photos of you creations!) but they do not have to be. However, you MUST include a note on your cards describing one of your favorite swap experiences.
Sign up by May 29th, and send by June 19th. Easy peasy.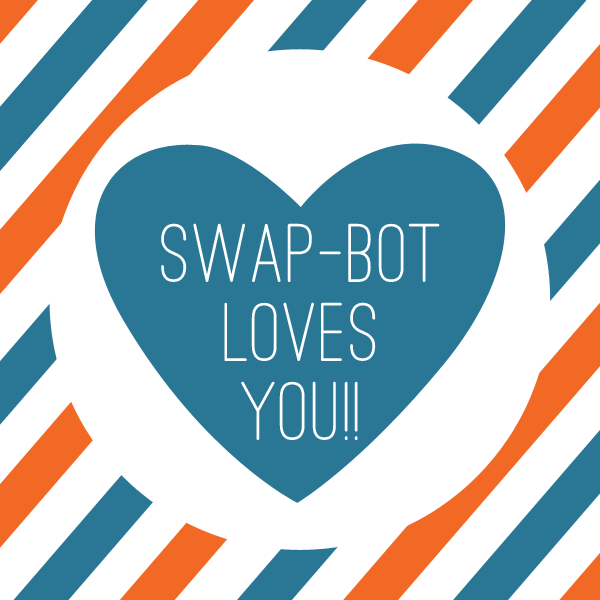 If you are reading this, THANK YOU for making Swap-bot what it is! We are so thankful to all of our members for hosting so many awesome swaps and making it such a fun and creative community. Here's to a million more swaps!!! (Hey, it could happen!)