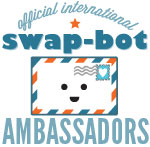 The new Ambassador program is going strong and I am excited to introduce each of the participants individually over the next few weeks. They are all enthusiastic, fun, active, positive members who are asked to help promote Swap-bot in their local communities.
————
Say hello to our next Ambassador, CaptainAstro! A lover of all things mail art and stamp collecting, CaptainAstro has been a member of Swap-bot for a little over a year. He is our only male Ambassador!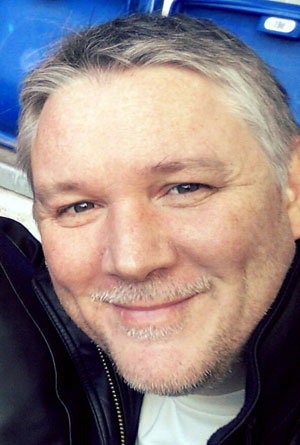 Ambassador Region: Paris, France
CaptainAstro's Mail Art Website: My Mail Art World
How CaptainAstro found Swap-bot: "I found Swap-bot by reading about it on a mail art blog. I am so curious that right after reading about 'Swap-bot,' I googled the name immediatly and ended on the wesbsite. A few minutes later I was registring and very quickly I got involved in my first swap."
Why he enjoys Swap-bot: "I enjoy Swap-bot because it is an easy way to be in contact with a lot of different people from all over the world (even if a majority is from US…) to exchange mail art in my case. Each swap is a challenge, whether the subject of the mail art is imposed, or because a color, a shape, or even a technique is imposed. It stimulates my imagination and therefore my creativity. The rating process is also interesting because it helps to receive feedback on what you sent. I take as much pleasure in sending a swap then receiving one! I think it is a pitty that there aren't more people from Europe (or even from France) and also more males on swap-bot. I sometimes feel alone surrounded by women ;-)"
His favorite type of swap: "My favorite swaps are mail art exchange, of course." Check out one of his mail art creations below…
An interesting facts about CaptainAstro: "I'm very found of frogs! Not because I'm French. (I have never eaten frogs. Opposed to the legend, it is not so common in France to eat frogs.) I really love frogs. When I was younger I had a collection of frogs coming from different parts of the world. I had plastic frogs, wood frogs etc. After some time my collection became too large and I decided to stop and concentrated on collecting stamps picturing frogs. It gave me the opportunity to come back to an old hobby: stamp collection. Thanks to my frog stamp collection, a philatelic news paper contected me for an interview. I was proud that my collection could be mentioned in a paper that I read every month. After this publication, one reader wrote to me. He sent me a letter decorated with a frog. This was the first piece of mail art that I received. I then started to look around to find information about mail art and I quickly became hooked. Frogs have become a sort of signature in my mail art. I use them as often as I can!"
————
I hope you liked our fourth Ambassador interview and introduction. If you are interested in philately, mail art, France, or frogs, contact CaptainAstro.