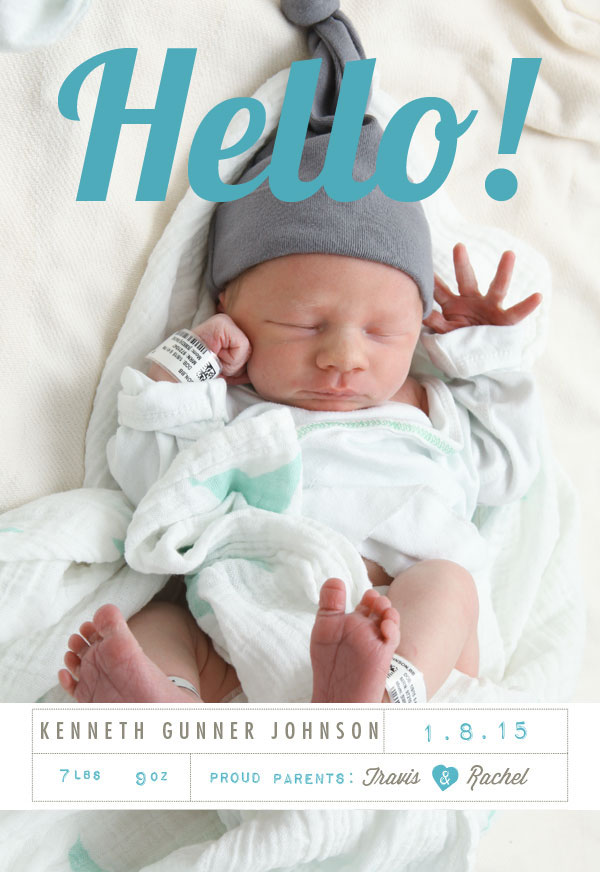 You may have already heard the exciting news… but the Swap-bot team has grown by one member! Travis and I welcomed our baby boy, Kenneth Gunner Johnson, on January 8th, 2015.
Ken is an awesome baby and we have had a wonderful time getting to know him over the last three months. He hasn't quite gotten the hang of answering Swap-bot help email yet, but hopefully we will get him going on that soon!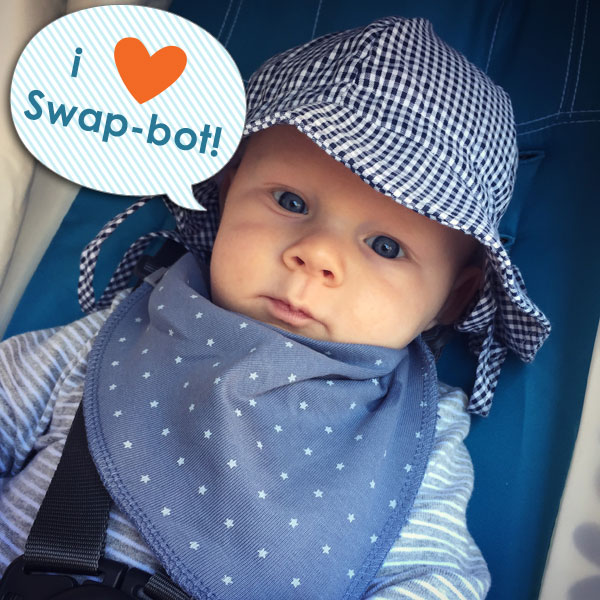 Thanks for all of your kind words and support during this time as we adjust to being a family of three. Swap-bot has always been a family-run website, maintained by just me (Rachel Johnson), my husband, Travis, and of course, Crusher, our sweet pup and loyal site mascot. As long as you all love swapping, we plan to continue running and improving the site to the best of our abilities. Someday, maybe Ken will truly be able to help out!
You can read more about Ken on my personal blog and see LOTS more of photos of him in his Flickr album.