Ever wonder what postal packaging looks like around the world??
Now you can easily find out with this handy Worldwide Postal Packaging eBook created by Swap-bot Ambassador to Portugal, mariadastrouxas! This visual PDF eBook is 3 MB and includes images of the shipping envelopes and boxes from 52 different postal services around the world.
DOWNLOAD THE WORLDWIDE POSTAL PACKAGING eBOOK HERE!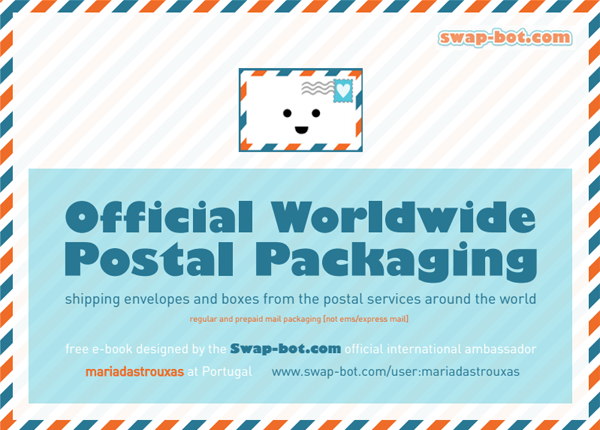 Thank you, mariadastrouxas, for such a fun and informative guide!