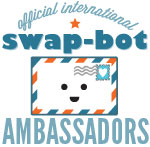 The new Ambassador program is going strong and I am excited to introduce each of the participants individually over the next few weeks. They are all enthusiastic, fun, active, positive members who are asked to help promote Swap-bot in their local communities.
————
Say hello to our next Ambassador, HeideC! HeideC is an Original Member, which means she has been on Swap-bot since before June, 2007. Awesome!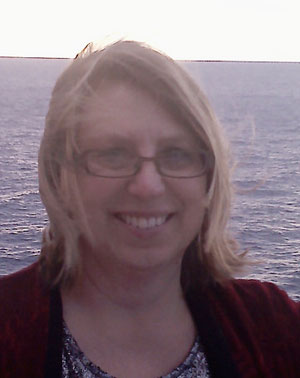 Ambassador Region: USA – Cincinnati, Ohio & Ohio Valley Region
Check out HeideC's Flickr photos! (She has lots of swap and craft photos!)
How HeideC found Swap-bot: "I think I originally found Swap-bot when I was trying to get some information about ATCs. When I googled ATC some flickr pictures came up and they referred to Swap-bot. The rest, as they say, is history!"
Why she enjoys Swap-bot: "I love Swap-bot for its diversity and its acceptance of inexperience! When I look back on some of the ATCs, I have made I cringe a little…the first ones were very rough! I still remember the first ATC I made that I felt so very proud of (seen below). It's still on my flickr account as my favorite ATC. And having the advice of more experienced artists really helps. Swap-bot gave me the courage to make my first quilt…something I never thought I could do. Now I get people at work asking me to make quilts for them; its quite a boost to my self-esteem!"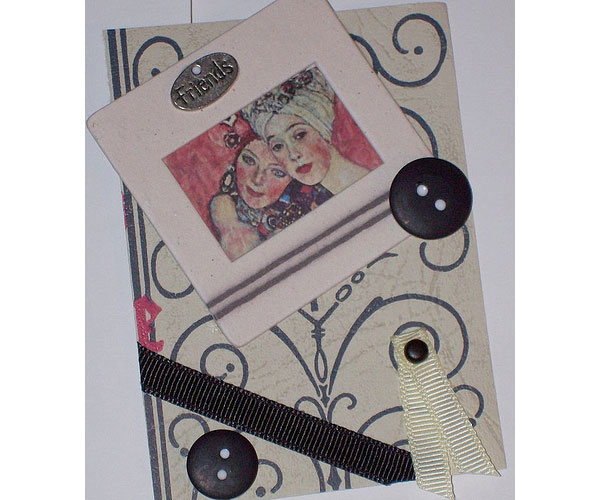 Her favorite type of swap: "My favorite type of swap at the moment is ATCs, but I am also having fun in the Thriftstore Find group, its really a challenge to find something your partner will like that also fits the swap theme. As an example, the February theme was "red"… I found a tin that had previously held red scottie dog shaped licorice, filled it with other red goodies, taped it shut and mailed it naked… the Post Office ladies loved that one!"
Interesting facts about HeideC: "I love yard sales and go to the flea market every Wednesday morning. I love to read and read 3-4 books a week. My favorite flowers are lilacs, lilly of the valley and lavender."
————
I hope you liked our fifth Ambassador interview and introduction. If you are interested in ATCs, Dotee Dolls, quilting, or thrifting, contact HeideC.