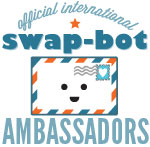 The new Ambassador program is going strong and I am excited to introduce each of the participants individually over the next few weeks. They are all enthusiastic, fun, active, positive members who are asked to help promote Swap-bot in their local communities.
————
Meet our next Ambassador, ColoradoKate! ColoradoKate has been a Swap-bot member since 2011 and she has completed more than 204 swaps. She loves kawaii, postcards, and tea!
Ambassador Region: USA – Colorado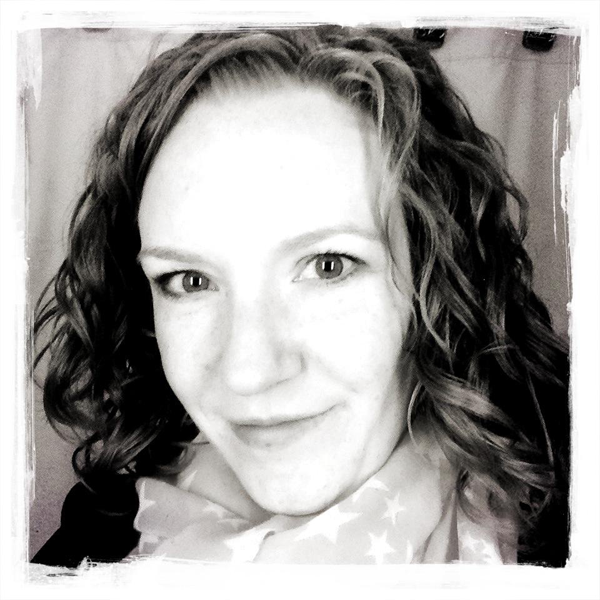 How ColoradoKate found Swap-bot: "I found Swap-bot when I started looking for penpals! I had just watched the BBC's Colin Firth version of Pride and Prejudice, and I wanted to write more letters!"
Why she enjoys Swap-bot: "Swap-bot is a place where I've made some very faithful friends and penpals – people who've stuck with me through my pregnancy hiatus!"
Her favorite type of swap: "My favorite swaps are letter swaps with beautiful stationery, hand cancelled stamps, and something real to say."
One of ColoradoKate's most excellent sent swaps: "It was a Kawaii sticker flakes, matchbox, and surprise swap. I sent a little box of Apollo candy and some acrylic nails I decorated myself. I don't only do Kawaii though, so I've also included a Small Denominations Stamps on an Envelope swap I did. I was sending to Canada, so I sent the full complement of USPS American Design stamps. Those rubber stamps I used were hand carved by another Swap-bot member!" (Both swaps seen below)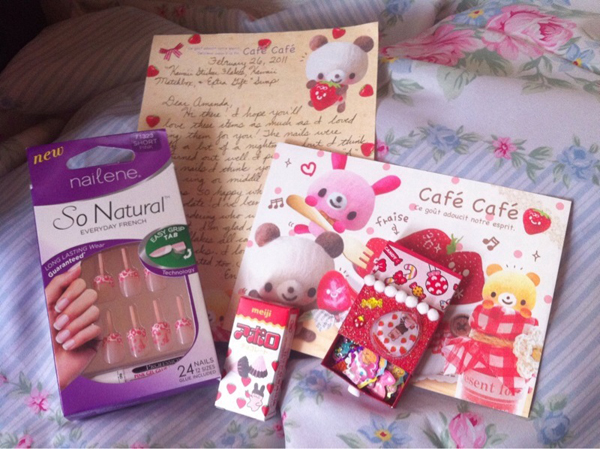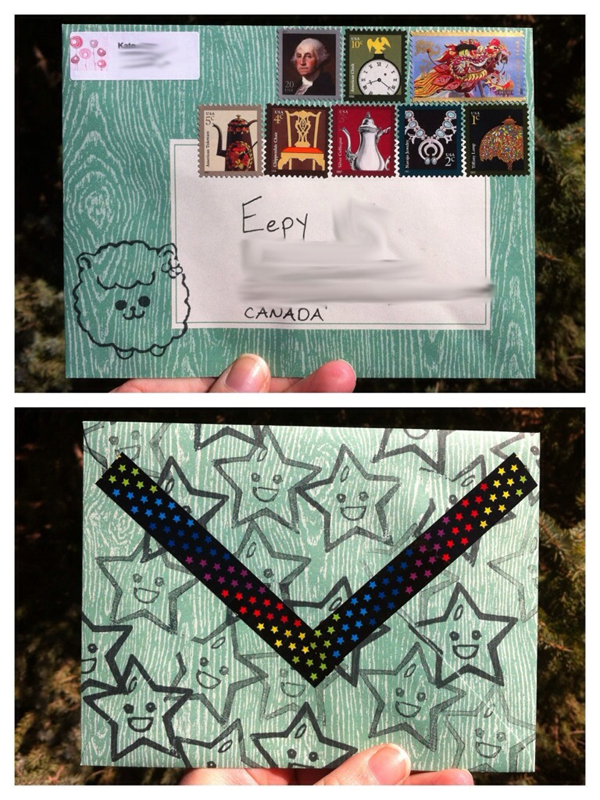 Interesting facts about ColoradoKate: "I love hot springs and onsen-style Japanese baths, but I never take baths at home!"
Check out ColoradoKate's links:
————
I hope you liked our most recent Ambassador interview and introduction. ColoradoKate recently had a new baby, but she is still active on the 'bot. Send her a message if you are interested in swapping kawaii and/or joining one of her groups!