Ambassador Introduction: MissThundercat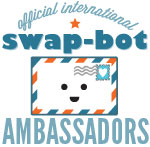 The Ambassador program has been going strong for a year and a half!! It has taken me much longer than I would have liked to introduce all 29 of our Ambassadors — but this is the final Intro!! Yay! The Ambassadors are all enthusiastic, fun, active, positive members who are asked to help promote Swap-bot in their local communities. If you are interested in representing Swap-bot in your area and sending out Swap-bot swag, stay tuned for info about our upcoming second round of Ambassador applications happening in January.
————
Meet our next Ambassador, MissThundercat!
Ambassador Region: The Netherlands
I am not going to say that I saved the best for last (because I think all of our Ambassadors are the best!) but MissThundercat is definitely a very special Swap-bot member and Ambassador. She is an Original Member who has been swapping on the 'bot since March of 2007. She has completed more that 500 swaps and often posts about Swap-bot and snail mail on social media. A truly avid snail mailer and crafter, she loves hand-carving stamps, coloring, calligraphy with fountain pens, ATCs, and many other types of art and crafts. MissThundercat holds a special place in my heart because in 2010 I had the privilege of meeting her in real life while she was visiting NYC — such fun!!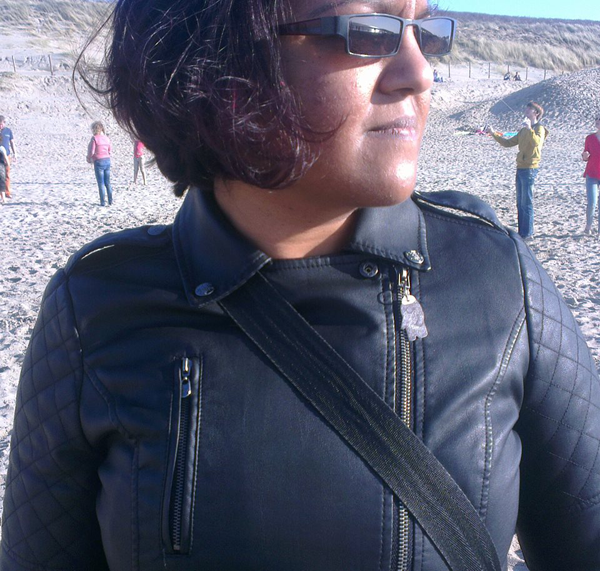 How MissThundercat found Swap-bot: "I found swapbot through a friend of mine on flickr who introduced me to matchbox swaps."
Why she enjoys Swap-bot: "I've met a lot of fun people through Swap-bot, and met a few of them in real life, as well. A recent one is my friend Orit from Israel, I met last year in October. And that's the main reason why I love swapbot, it brings a lot of crafty people together on and off line."
Her favorite type of swap: "I love doing themed swaps, especially Matchbox swaps, ATC's, and Mail Art (I did a 365 Mail art project in 2012/2013 and sent out many RAKs to swapbot members through a signup in the forums). Crafty swaps are my favorite kind. This is one of the fave things I've sent — combining my love for stamp carving and matchbox swaps."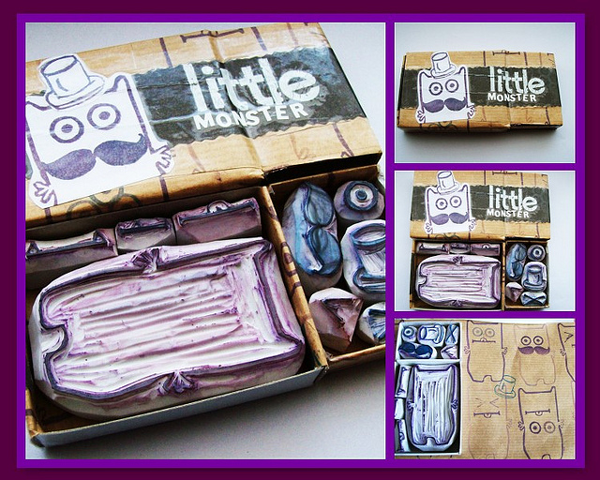 Little Monster stamp and matchbox made by MissThundercat.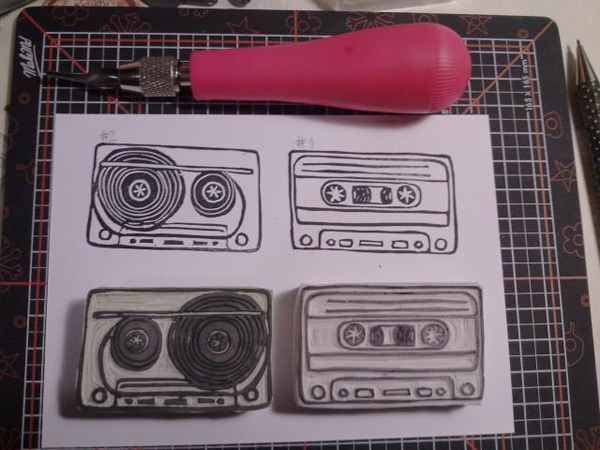 Mix Tape hand-carved stamps made by MissThundercat.
Fun facts about MissThundercat:
"I collect and repair old/vintage fountain pens… and then write letters with them!"

"My husband Cris loves the fact I swap and write letters. He wrote a letter to me on Valentines Day including this rad necklace." </ul>

Typewriter mail art made by MissThundercat.

Visit MissThundercat's Links:

————

I hope you've enjoyed getting to know your fellow swappers with these Ambassador Introductions. We are so lucky to have so many awesome crafters, artists, writers, and snail mail lovers participating on Swap-bot! If you are interested in joining the Ambassador program, please check back for more info about our second round of Ambassador applications happening soon on the blog!