featured swap: Unicorn Postcards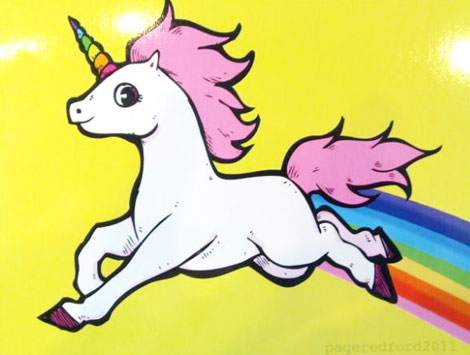 Who doesn't love unicorns, am I right?! The cutie you see above is original art by Pagey on Etsy.
Usually I prefer to feature handmade swaps here on the blog, but I couldn't resist the allure of the unicorn this week! It you are also a fantasy animal fan, join the Unicorn Postcard Swap hosted by MissiveMaven. The swap is international and really easy. Just send one store-bought (or Etsy-bought) unicorn postcard to your one partner. All experienced swappers with a 4.9 rating or higher, and new users with excellent profiles are welcome to join.
Sign up asap! The swap closes on July 2nd!