More from the 100,000th Swap!
I have been compiling this blog post for far too long, but there are just soooo many awesome Swap-bot-themed crafts to share with you from the 100,000th Swap! Here are a few more of the wonderful Ernie incarnations…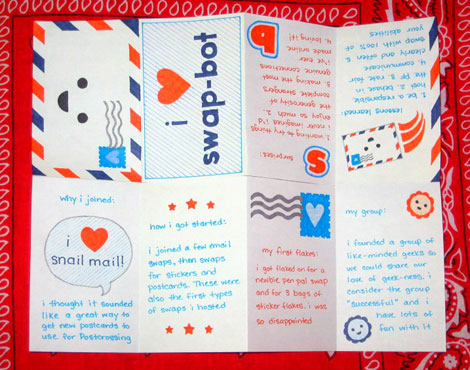 First up, a super-detailed, beautiful mini zine made by wunderland!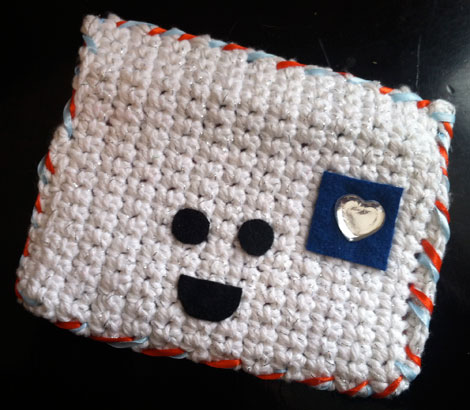 Travisj received this awesome crocheted Ernie envelope from Patumma.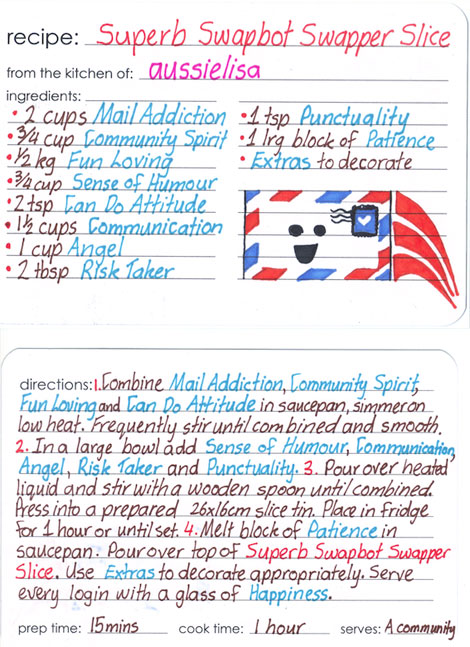 This clever "Swapper Recipe" was created by aussielisa. So creative!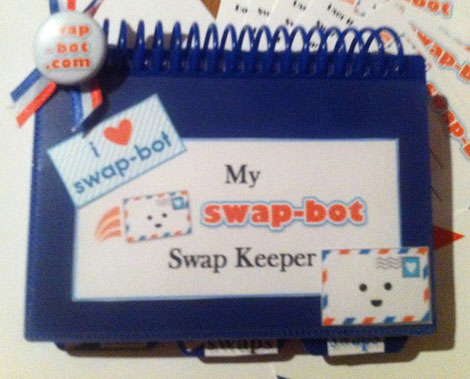 I love this altered Swap-bot "Swap Keeper" notebook by jen75.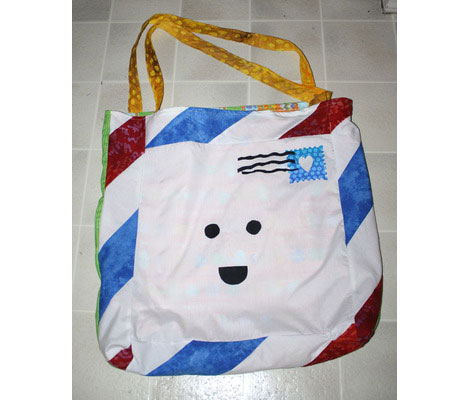 This GIANT Ernie tote bag (22″x30″) was made by bobogrl. Wow!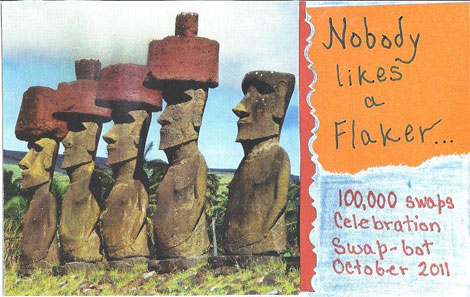 Ha, ha! Very True! "Nobody Likes a Flaker" postcard made by summerhawk.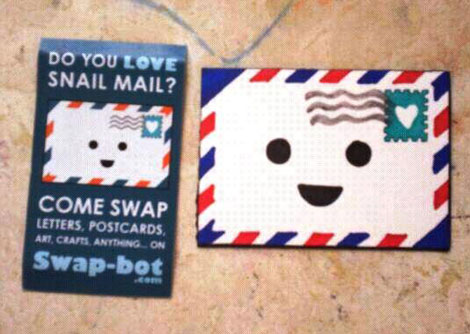 Cobaltgypsy rendered a very accurate Ernie in ATC form for her partner.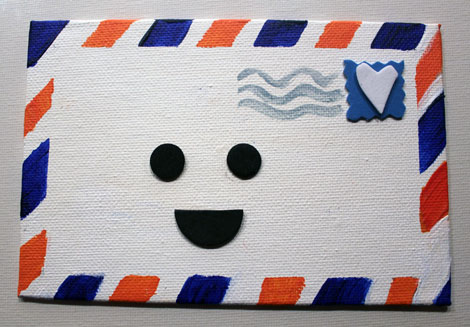 This cute Ernie was painted by magnyette from France.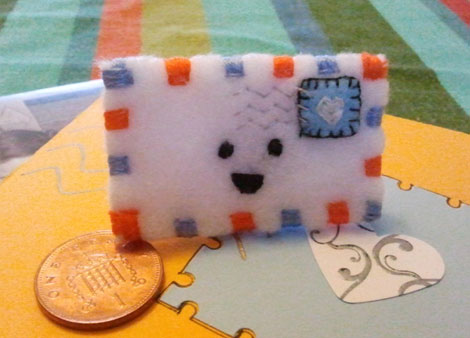 Pootle made this tiny and adorable Ernie felt brooch (along with some handmade note cards) for her partner.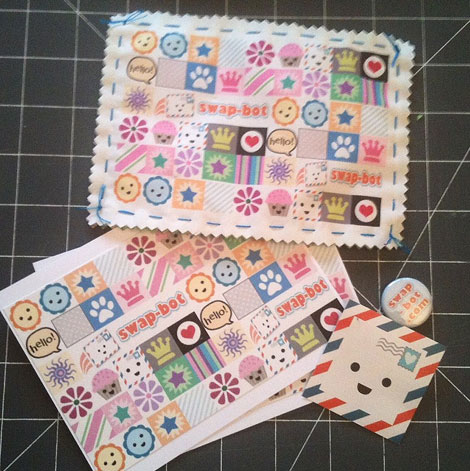 Now, this is unique! Dlyn67 made a mug rug printed with avatars from Swap-bot – very cool!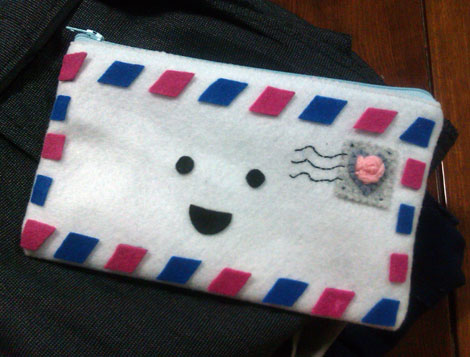 This sweet Ernie zippered pouch was made by chrisnchoc.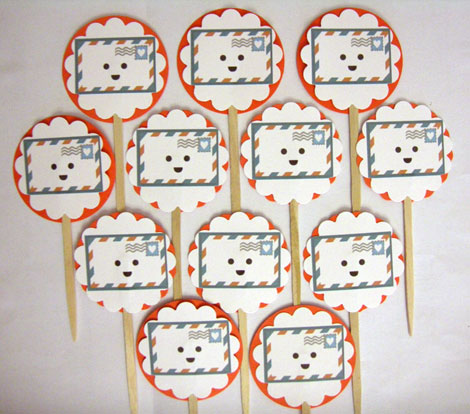 So many different types of crafts are represented! These cute cupcake toppers were made by lorepuckett.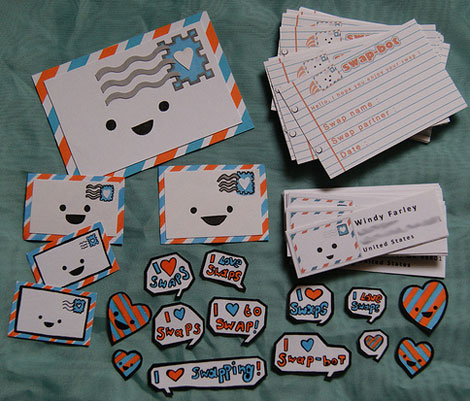 These awesome Ernie goodies were all handmade by arkaya.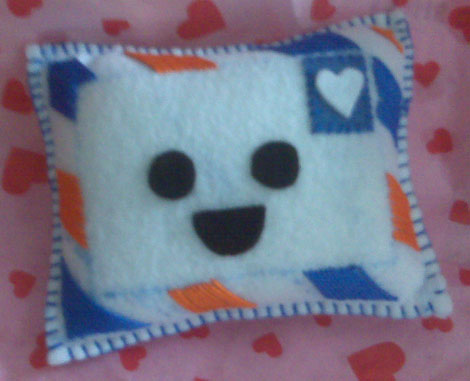 This cute little pillow was sent to babytreese from effycrush.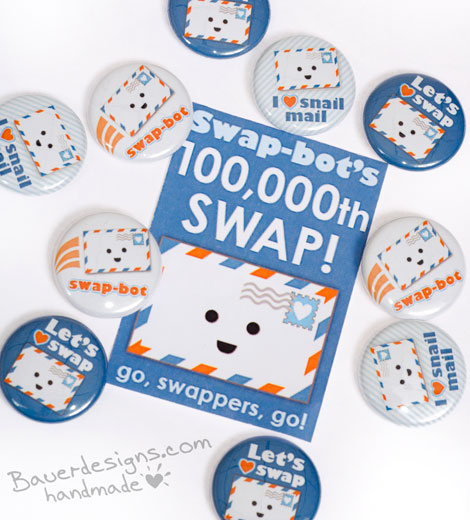 Cool Swap-bot buttons made by bauerdesigns.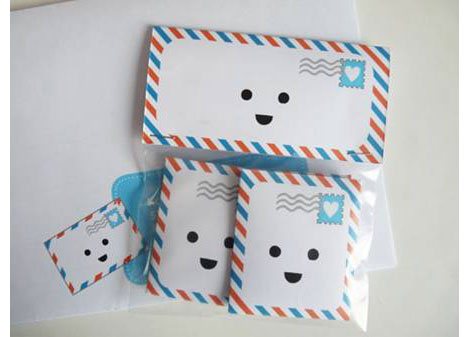 These three bags of Ernie tea wrapped with Ernie wrappers were made by ProudKids.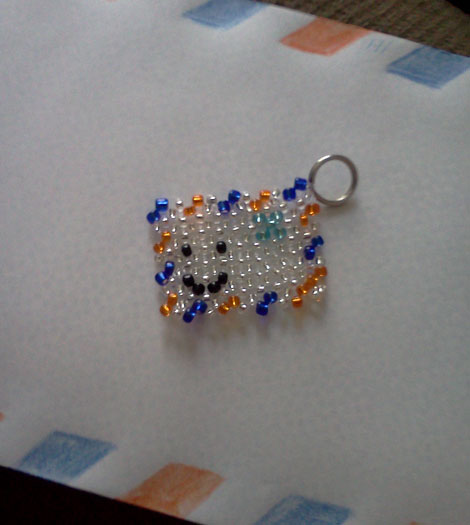 How cute is this mini, beaded Ernie charm created by BerlinGeorgia?!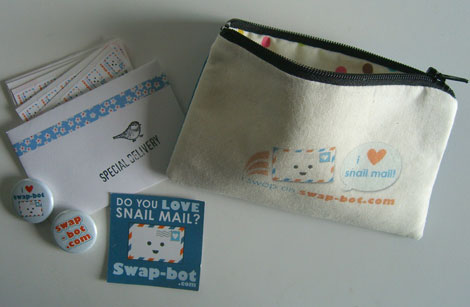 This marvelous zippered pouch and address labels were made by sunnyblueskies for her partner.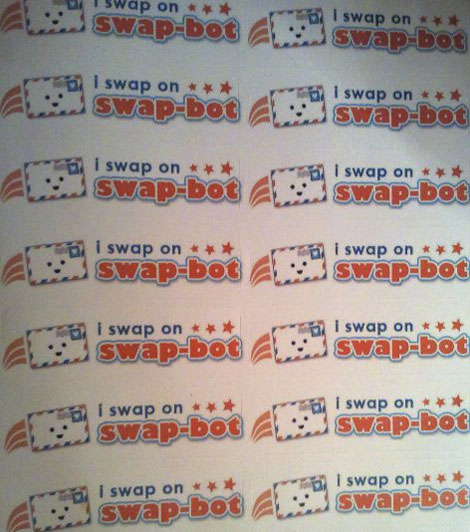 These Swap-bot stickers were made by Gusti.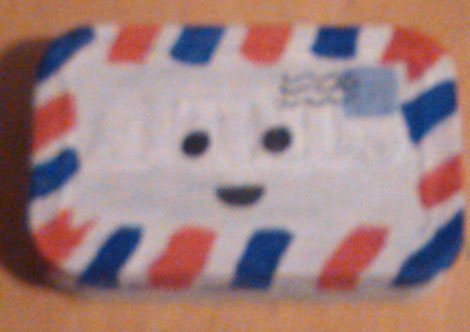 The photo is a bit blurry, but this altered Altoid tin by Megbomb looks pretty awesome!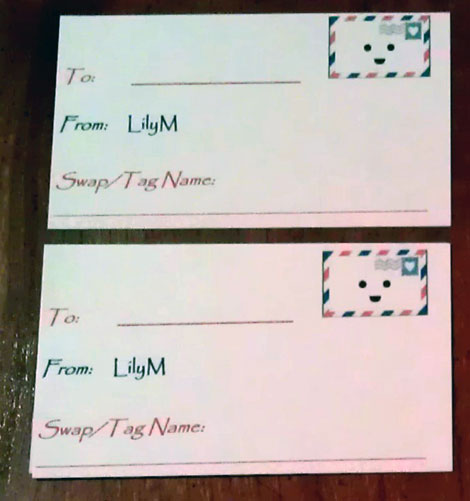 Cakers made there personalized swap cards for her partner, LilyM.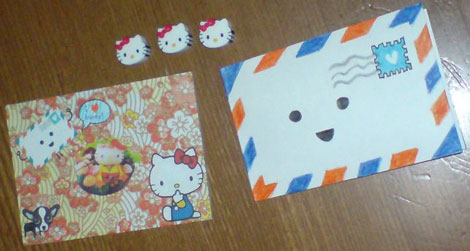 Ernie, Crusher, and Hello Kitty all play together in cherriesberries' handmade card.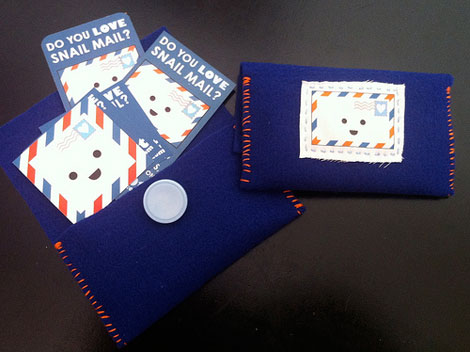 And last but not least, I made these little, felt, Ernie business card holders. They didn't turn out exactly as I pictured them, but I filled them with lots of Swap-bot stickers and cards.
———
Thank you to everyone who shared their images with us! I absolutely LOVE seeing all of the creations. For more Ernie goodness, check out the Flickr Gallery I am compiling for the 100,000th Swap.
I know that I missed a bunch of awesome creations in this round up, so PLEASE add links to your photos in the comments!