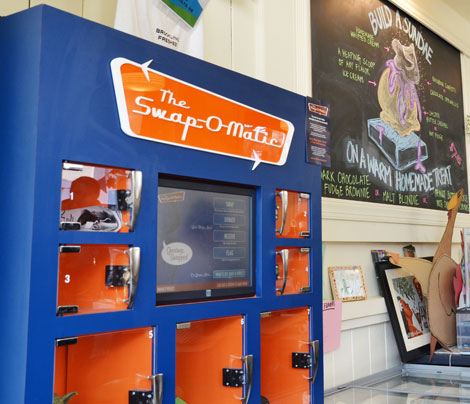 I did something so cool
on Tuesday! I used the Swap-o-matic vending machine!
The Swap-o-matic is a machine with multiple small, windowed boxes. Each of the boxes contains something that a previous user left. If you'd like one of the items, you can swap in something you have. Watch the video for more info:
I stumbled upon the Swap-o-matic at Ample Hills Creamery (an adorable Brooklyn ice cream shop with many creative flavors) and I was very excited to try it out. I swapped my new Shout wipe for some very nice Justin Bieber temporary tattoos. I figured that someone may really need a Shout wipe with all of the chocolate ice cream drips. I also made sure to leave a few Swap-bot cards.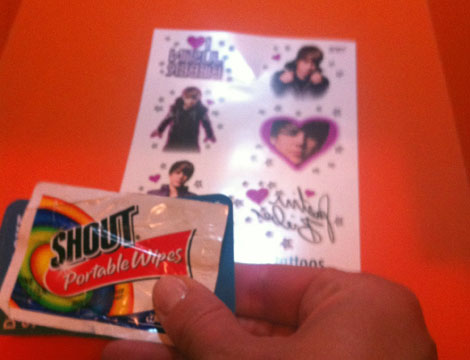 I wish I had invented the Swap-o-matic, but it was actually created by Lina Fenequito. It has been in multiple locations in New York City, and more machines are said to be in the works for other cities. I plan to revisit the Swap-o-matic again soon with an arsenal of swappable items! I'll report back!