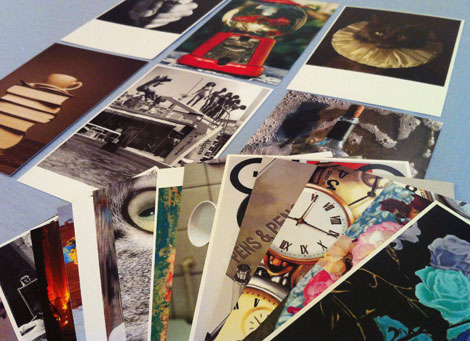 Are you a postcard lover?! Are you always looking for new and unique postcards to send in swaps? Well, you are in luck… Art Unlimited, a great online resource for art postcards, is sponsoring a big postcard giveaway!

Art Unlimited offers thousands of different postcards with a wide range of subject matter, from black and white photography to painting to holiday themes. For this giveaway, they sent a variety pack of 20 postcards, some of which are seen above.
To enter to win the Art Unlimited postcard giveaway, comment on this post with your answer to the following question: What is the best postcard you have ever received? Remember to include your Swap-bot username in your comment. The giveaway will be open for entry until Sunday, August 26th. The winner will be randomly chosen and announced on Monday, August 27th. Good luck!