Swap-bot's 10th Anniversary GIVEAWAY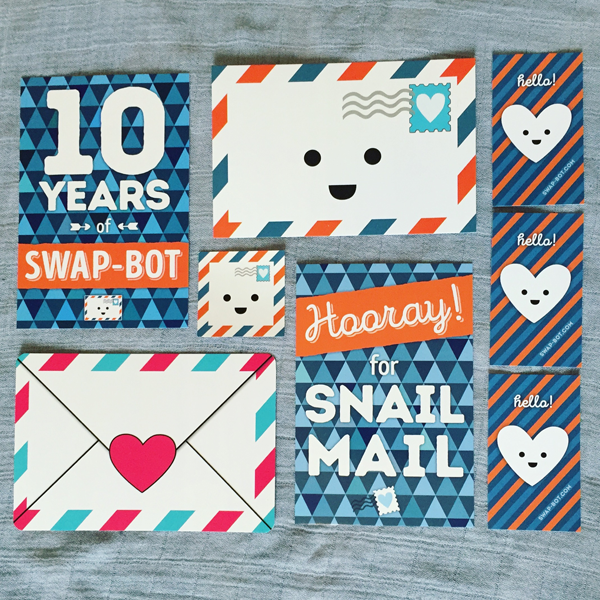 Hello snail mail lovers! We have big news… October will mark Swap-bot's 10th Anniversary! Wow. 10 years of postcards, letters, crafts, gifts, art, and lots more traveling all over the world. We hope this decade of snail mail swaps has helped make the world a slightly more friendly and fun place.
Our impending anniversary inspired me to create a few new Swap-bot postcards and some other fun swag. And I want to get it out into the world…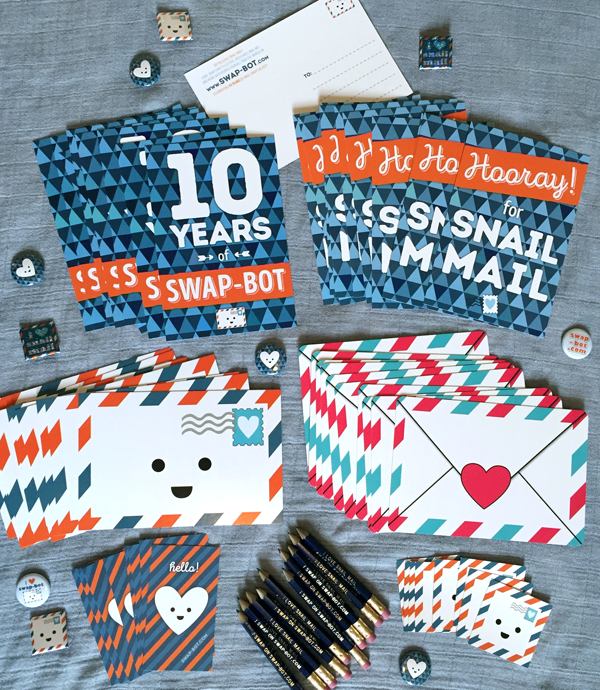 To celebrate our decade milestone we are hosting this awesome giveaway!
TEN swappers will each receive a fun swag package that will include:
10 Ernie the Envelope postcards
10 Snail Mail Love postcards
10 Hooray for Snail Mail postcards
10 10th Anniversary postcards
10 Swap-bot mini pencils
10 Ernie the Envelope square stickers
10 Striped Heart swap cards
10 assorted Swap-bot buttons
extra surprise swag!
It is a lot of stuff! You can use it all yourself, or include it in your swap packages, or give it out to friends to spread the Swap-bot love!
How to enter the giveaway:
Comment on this blog post with your Swap-bot username and the answer to this question:
What was your favorite food or favorite toy when you were 10 years old?
You must be a member of Swap-bot to enter. The giveaway will be open for entry until Friday, October 23rd. After that, I will randomly select and announce the 10 winners on Monday, October 26th. Good luck!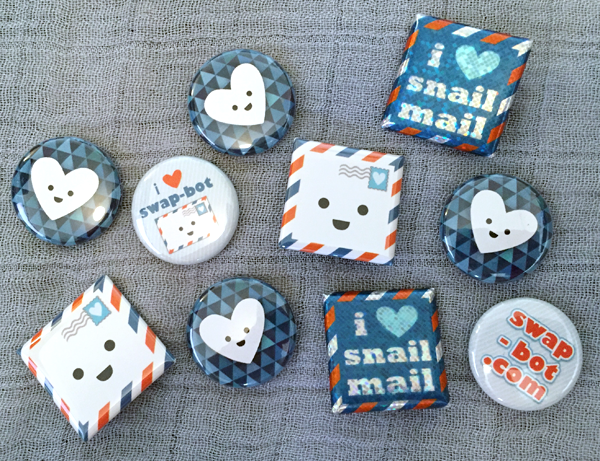 Don't forget to sign up for the 10th Anniversary Mail Art Swap by Friday, October 2nd.