10th Anniversary Mail Art Swap Items – Part 1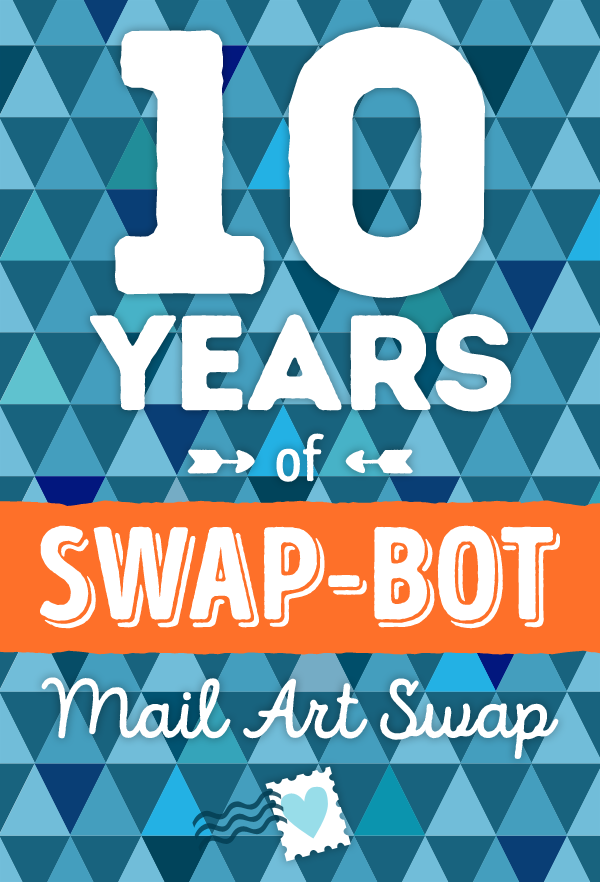 The celebration of Swap-bot's 10th Anniversary continues! Our special anniversary mail art swap has now concluded, and all of the awesome mail art is reaching its destinations. The requirements of the swap were easy: send one piece of Swap-bot themed mail art to your partner. Many of the swap participants were kind enough to send along images of their creations so that I could share them here for everyone to admire… This is the first of at least two big blog posts full of images. Enjoy!
The front and back of the envelope by brianfuchs:
Decorated mail art by armadillogal: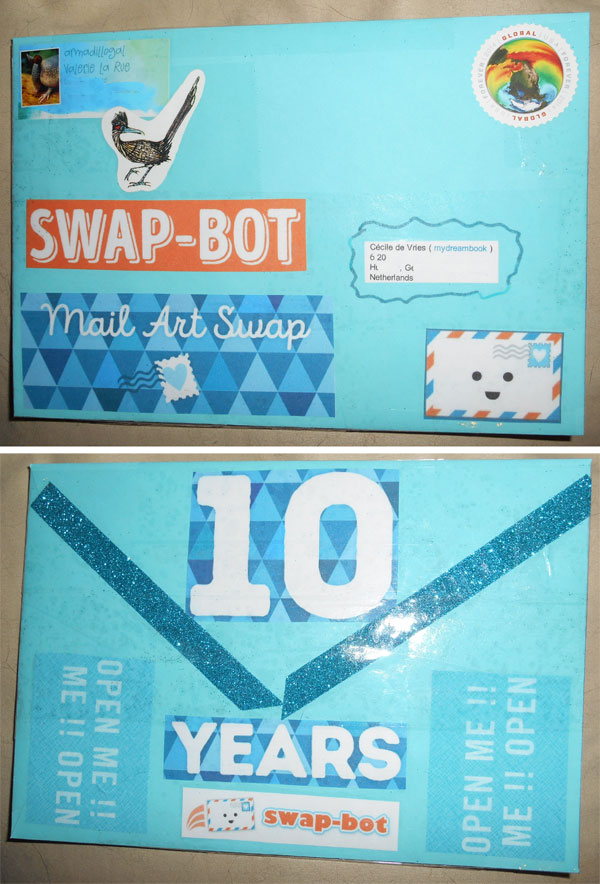 Awesome Ernie portrait by dardarbinx: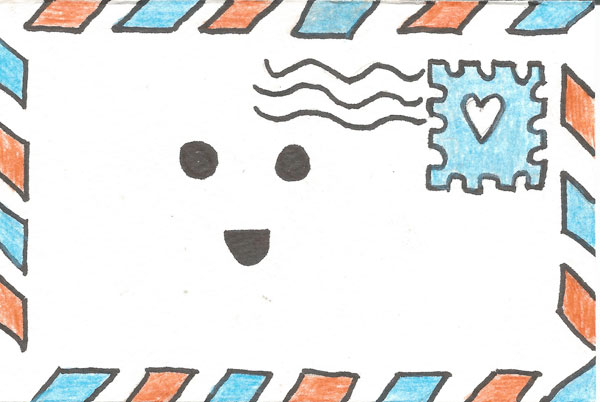 Beautiful stamp-covered envelope by amandacase: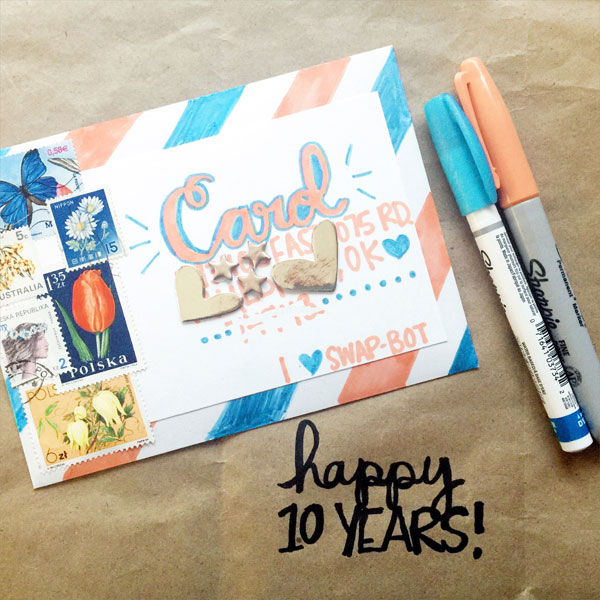 A "hot, but fun, mess" mail art envelope with a Swap-bot pocket letter inside by beenebag:

I think this is the very first Swap-bot-themed pocket letter! Cool!
Ernie-inspired mail art by Nnyla: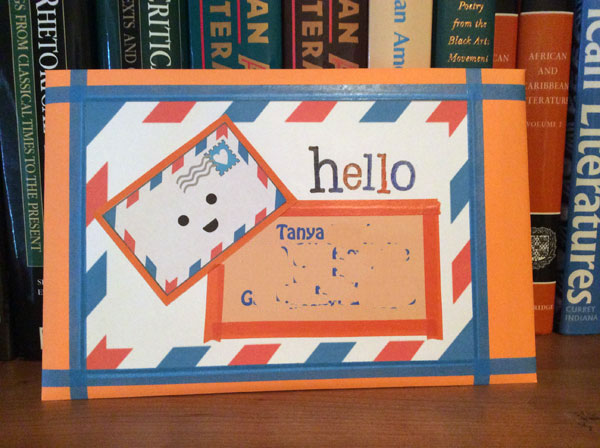 A painted Ernie by Gwillisinc:
A fun doodled envelope by Xira: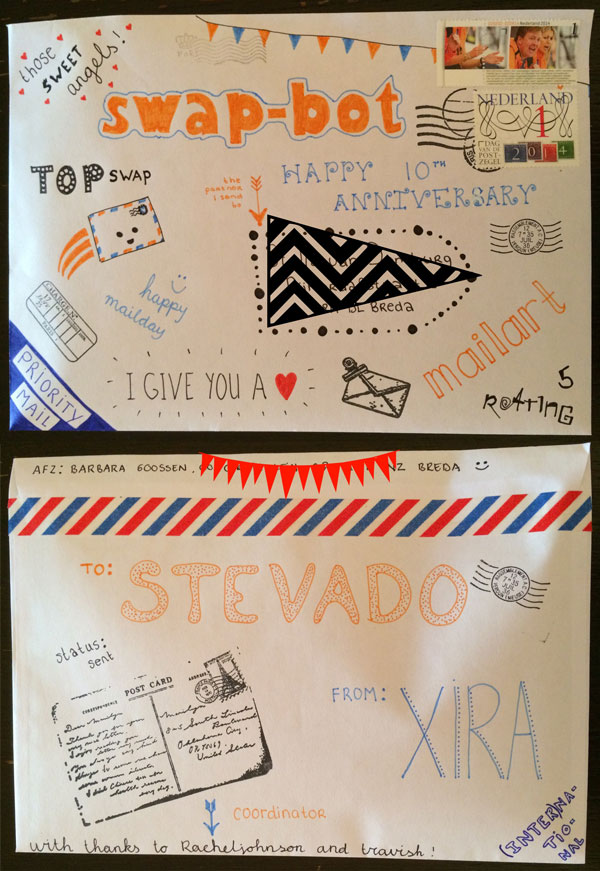 Ernie ATC and mail art by crazipurplelady: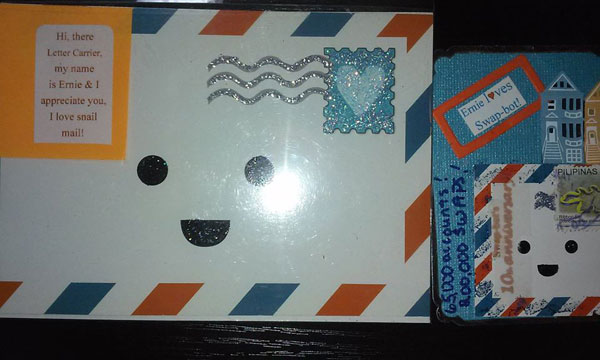 A fun washi tape envelope created by CarolWestcamp: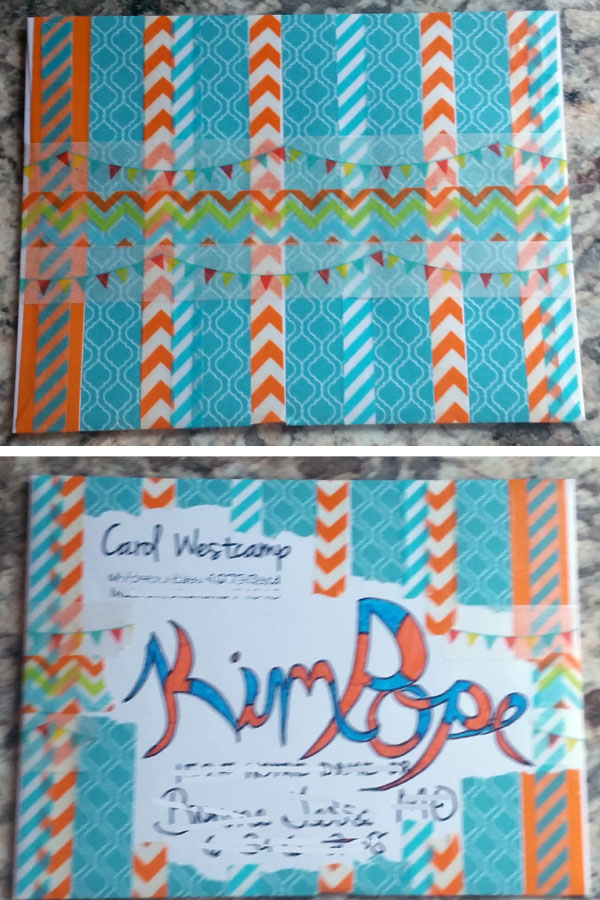 —–
_Isn't it amazing to see the wide range of artistic expression?! I love everyone's unique interpretation of the Swap-bot theme! And I have lots more to share! Stay tuned for a second installment. </p>
If you have images of what you sent or received for the 10th Anniversary Swap, leave a link in the comments, or email them to me at rachel-at-swap-bot.com. We'd love to see and share any and all Swap-bot art! </i>