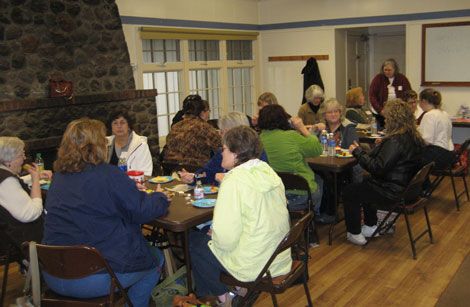 The Swap-bot Member Appreciation Event yesterday in Eugene was a success! There were over 20 attendees. It was a lot of fun to meet Swap-bot users in person! We all spent most of the afternoon chatting and many of the attendees swapped ATCs. A big group from the Oregon Coast Art Traders groups from Florence came, and another big group from Grant's Pass made the long drive to Eugene for the event. Thank you to everyone who came out!
A big "thank you" to users muincat and coffeelatte for helping to organize and set up the event and to all of the generous individuals and businesses who donated door prizes.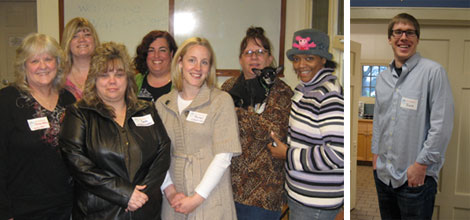 I didn't take as many photos as I had hoped, but you can see a few more on my flickr and some on coffeelatte's flickr. If anyone else has photos on the web of the event, please let me know!