QUICK Swap-bot T-shirt GIVEAWAY!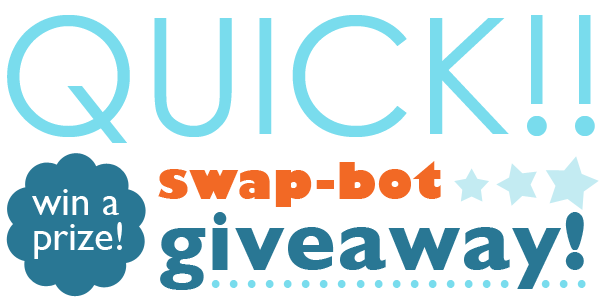 Many, many years ago (2009 to be exact) we created some Swap-bot t-shirts to giveaway at our first ever Member Appreciation Event. I have had some of these shirts hanging around ever since! Would you like one??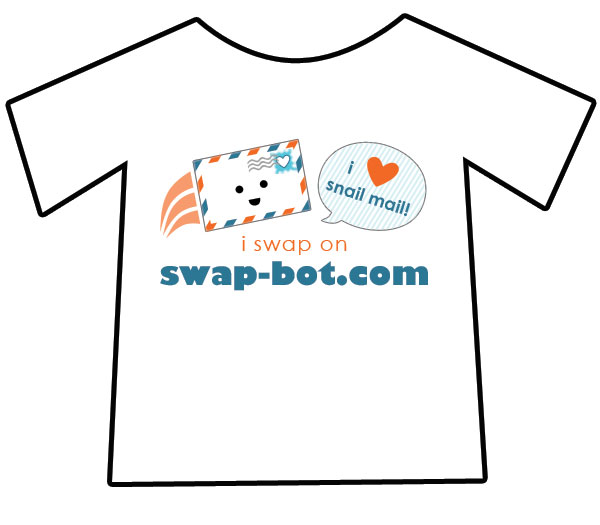 Quick! The first four people who comment on this post will win a Swap-bot t-shirt!
Here's the catch: The shirts only come in size SMALL and MEDIUM. And, I was not entirely happy with the digital printing job of the shirts. (Hence, the reason why I have not sold them or given them away since 2009.) BUT, they are high quality 100% cotton shirts. If not worn, the shirts could be used in Swap-bot-themed sewing crafts. Or, you can use them in whatever creative way you choose! Plus, I will throw in some additional Swap-bot swag (postcards, stickers, buttons, etc) and crafty goodies with each shirt package. Nice!

Rules: You must be a Swap-bot member to enter the giveaway and you MUST include your username in your comment. If you do not include your username, your entry will not be valid. You can request your size preference (small or medium) but I can't guarantee I can fulfill it. I have two of each size. I'll mail out the prizes to the four winners this week. Good luck!!